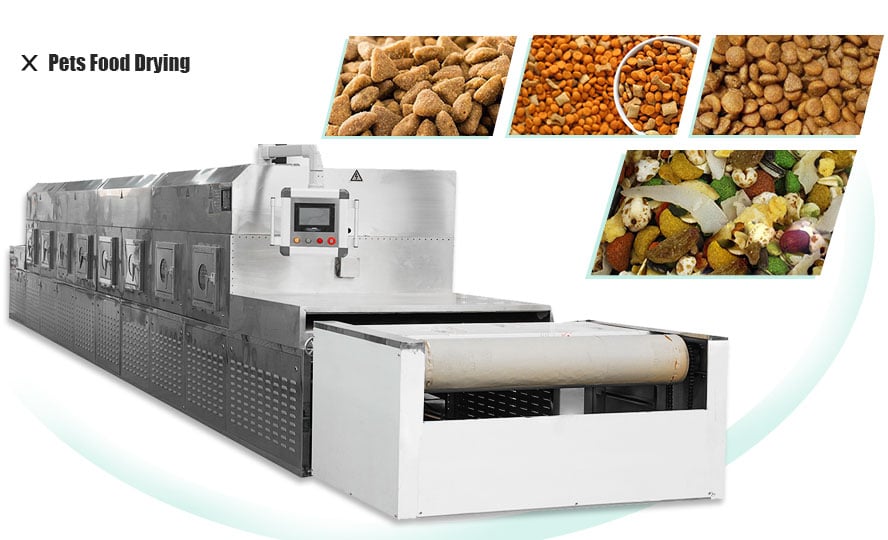 Pet food dryer has a big difference in the drying process compared with general dryer. Pet food drying machine uses a microwave method with a lower drying temperature. This avoids destroying the nutritional value and some of the beneficial bacteria in dog food and cat food. Microwave technology can directly penetrate the pet food and heat it. And the heating time is short and the drying effect is good.
The Pet food dryer machine consists of a multi-stage drying chamber. The wet material enters the box dryer through the hopper from the inlet end. Drying materials enter the collection box directly from the other end of the hopper. The moisture formed by the drying materials is forcibly discharged from the top of the equipment.

Application of pet food dryer
Pet food dryer can also be applied to dry soybean, mature, sterilize, and kill insects of black sesame, mung bean, corn, buckwheat, oat, peanut, and other grains. Low-temperature sterilization can maintain the nutrition and traditional flavor of the material. At the same time, microwaves can penetrate the inside of the material and achieve sterilization effects through special thermal and non-thermal effects.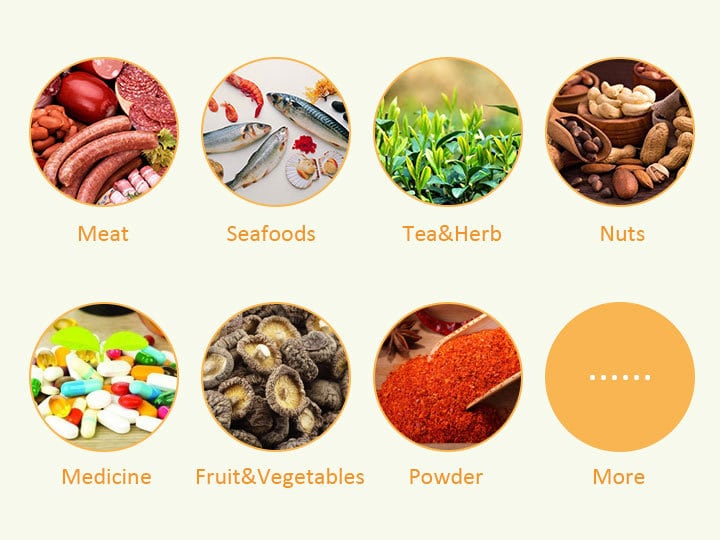 Advantages of pet food drying machine
Microwave pet food drying machine drying speed. Conventional methods such as steam drying, electric heating drying, hot air drying, and other drying methods from 10% to 1% moisture content to spend 8 hours, using microwave drying only 8 minutes.
Taizy pets food drying equipment can be customized according to the different requirements of customers, such as separate design sterilization, insulation, and heat dissipation functional requirements. Have different functions of the same appearance the equipment, but the internal structure is not the same.
The drying mesh belt and insulation plate are made of stainless steel material, clean and hygienic.
Conventional drying equipment often has the phenomenon of heat loss in the environment and equipment, and the indoor ambient temperature is high. Microwave pet food dryer is a direct impact on the material, so there is no additional heat loss.