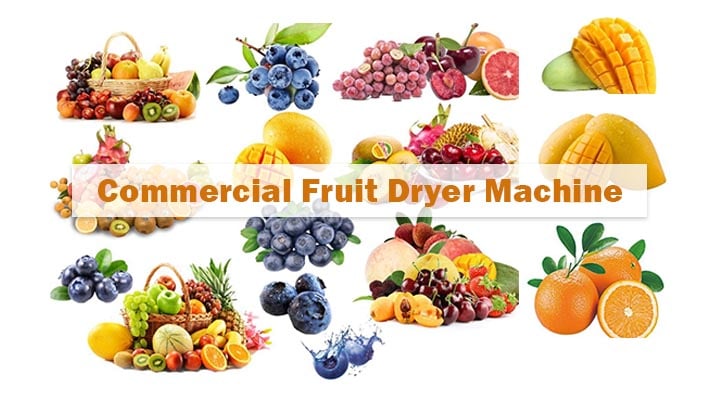 The belt-type commercial fruit dryer machine is drying equipment that uses steel mesh as a conveyor belt to carry materials for continuous drying. Since the conveyor belt is in the form of a mesh, it is most suitable for drying regular or irregular lumps (such as fruits, vegetables, coal lumps, etc.). This machine can be used with other equipment. Of course, you can also use it alone. Due to its unique properties, our fruit drying equipment is ideal for drying food and vegetables.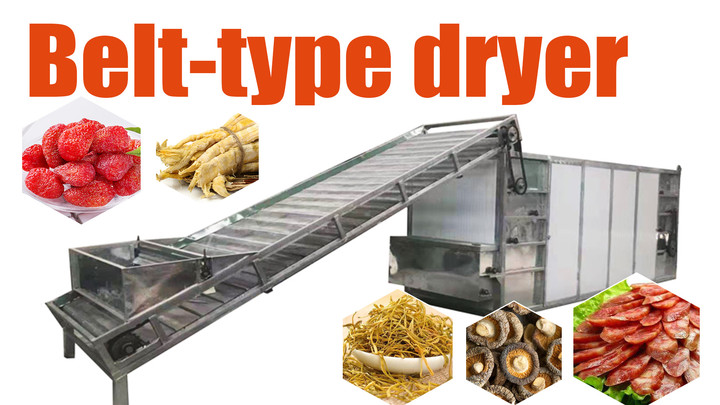 Application scope of commercial fruit dryer machine
Our fruit and vegetable dryer has a wide range of applications: dried fruit, fruit, dried fruit, mangosteen, mango, kiwi, jujube, pear, peach, candied date, banana, lemon, apple, persimmon, grape, papaya, plum, Mulberries, walnuts, nuts, longan, figs, pine nuts, peanuts, preserved fruits, chestnuts, betel nuts, pineapples, grass fruits, lychees, pistachios, lotus seeds, strawberries, hazelnuts, almonds, etc. The dryer can dry various vegetables, fruits, and medicinal materials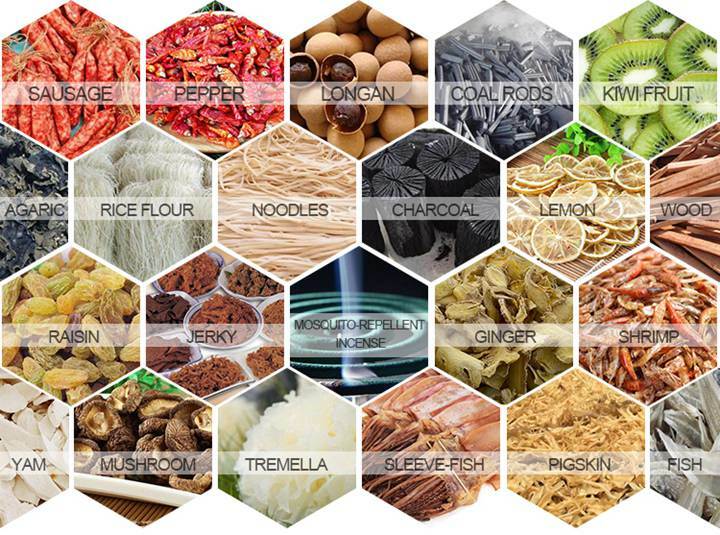 Performance characteristics of fruit and vegetable dryer
Small investment, fast-drying speed, and high evaporation intensity.
High efficiency, large output, and good product quality.
In standardized production, the number of segments can be increased according to the output.
The air volume, heating temperature, material residence time, and feeding speed is adjustable.
The equipment configuration is flexible. And it can use the mesh belt washing system and material cooling system.
Air recycling and energy saving.
The unique air distribution device makes the hot air distribution more uniform and ensures the consistency of product quality.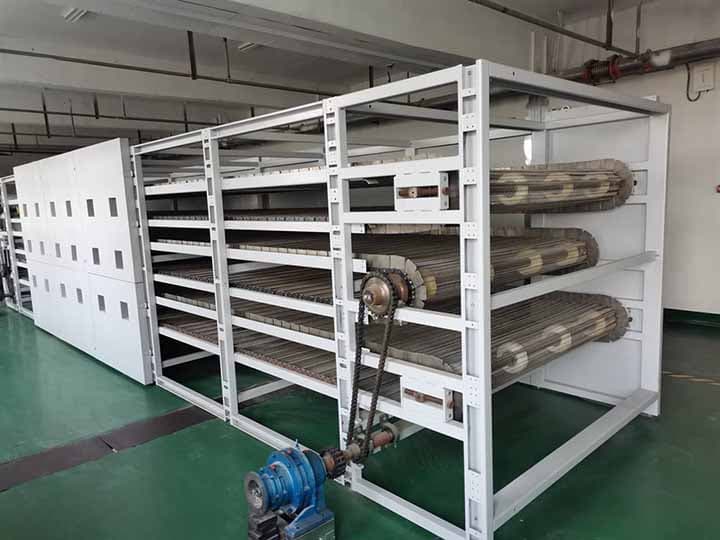 How does a fruit dryer work?
The commercial fruit dryer machine is a batch, continuous production drying equipment. Its main heating methods are electric heating, steam heating, and biomass heating. The main principle is to spread the material evenly on the mesh belt. The mesh belt is made of a 12-60 mesh steel mesh belt, which is dragged by the transmission device to move back and forth in the dryer. The hot air flows through the materials. And the water vapor is discharged from the moisture drainage holes, so as to achieve the purpose of drying. The length of the box is composed of standard segments. If you want to save space, we can make the dryer into a multi-layer structure. Common ones include two rooms and three floors, two rooms and five floors, with a length of 6-40m and an effective width of 0.6-3.0m.
Where to buy fruit dryer machine?
At Shuliy Machinery, we have commercial fruit dryers for sale. Many people feel that when buying machines, especially large ones, they trust companies and factories in their home country more. But in fact, in today's economic globalization, you don't need to stick to buying machines near your home. As long as the price of the belt-type industrial fruit drying machine is reasonable and it is of high quality, then we can all choose. The world is so big, and you'll find that you have a lot of options. If you need this machine, please feel free to contact us.