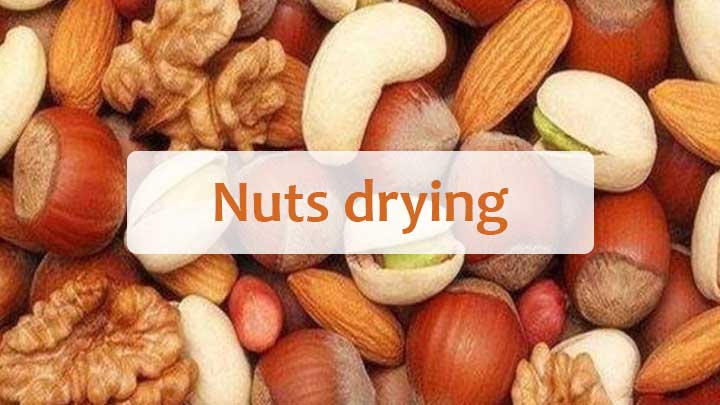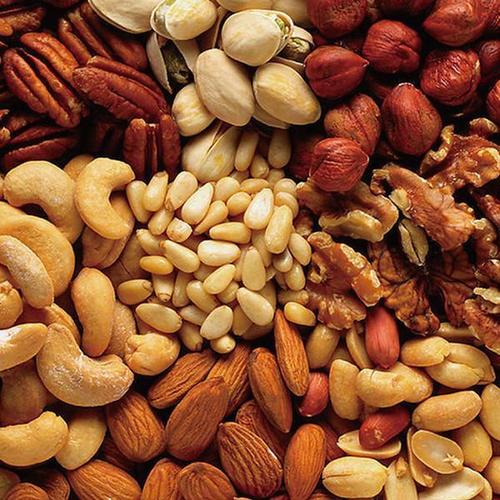 Nuts are the essence of plants. They are generally rich in nutrients, proteins, oils, minerals, vitamins and other substances. They have good effects on the growth and development of the human body, enhance physical fitness, and prevent diseases. Regular consumption can prevent and treat heart disease, cancer, and vascular disease.
Most nuts contain a certain amount of water after being picked and need to be dried. The dried nuts have the functions of promoting digestion, replenishing trace elements, maintaining stable blood pressure, and replenishing protein.
Why choose our nuts dryer?
Traditional kiln baking or sun-drying processing methods have many disadvantages, such as backward production technology, low production capacity, high energy consumption and cost, high labor intensity, poor production environmental sanitation conditions, no safety guarantees for product quality, and serious pollution.
However, our heat pump dryer can solve these problems effectively. Our heat pump dryer uses only a small amount of electricity to absorb a lot of heat in the air to dry the shiitake. Not only the energy consumption is small, the energy conversion rate is high, the quality of drying is also high. The whole process is completely pollution-free and the dryer adopted an automatic temperature control device that can realize 24 hours continuous drying. Based on the above advantages, our heat pump dryer has won the support and trust of the majority of consumers.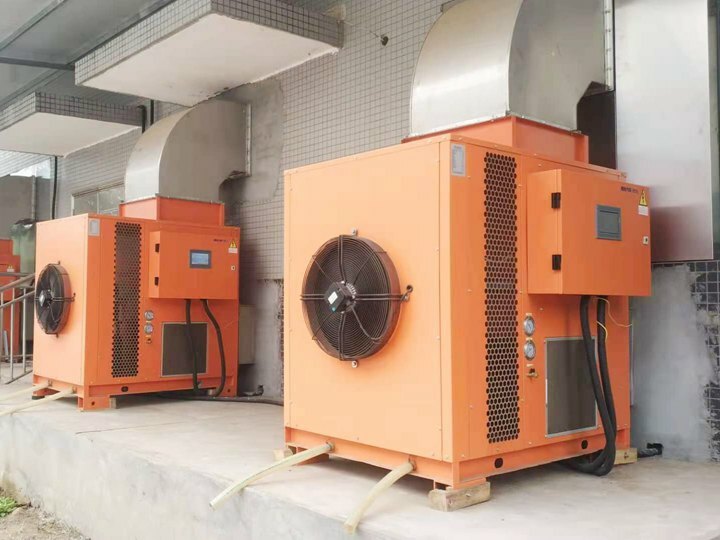 The process of nuts drying
The first stage: The moisture content of the nuts is still high when the nuts just enter the drying rooms. First, gradually increase the temperature in the dryer and maintain it for 20 to 24 hours, so that the moisture will gradually evaporate and the humidity can be automatically adjusted. This process lasts for 1 to 2 days, so that makes most of the water drain out.
The second stage: Shovel screening to ensure the uniform drying speed of nuts. The nuts need to be screened, large and small nuts are separated, and the large nuts are placed at the bottom of the drying room.
The third stage: The temperature of the room is gradually increased to evaporate the moisture, and the humidity control automatically discharges the moisture. This lasts 20 to 24 hours to discharge most of the water.
The fourth stage: Cooldown to between 55~60℃, continue to bake for two days so that the weight of the nuts will drop to 25~30% of the weight of the fresh nut.

Applications of the nut drying equipment
The nuts drying equipment can also be widely used in shelled peanuts, corn, sunflower seeds, fava beans slices, red bean, small bean, soybean, purple flower bean, peanuts, wheat, pumpkin seed kernel, green mung bean, almond, millet, peeling garlic, wolfberry, etc.

Cashew nuts drying in the microwave drying equipment