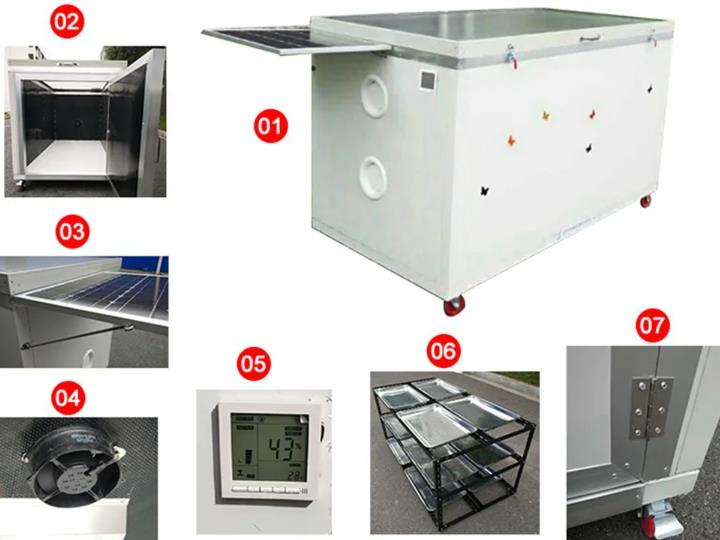 Solar food dryer is a machine that uses solar energy to dry all kinds of food. The temperature of the machine can be adjusted between 30-90 degrees to meet the needs of different materials.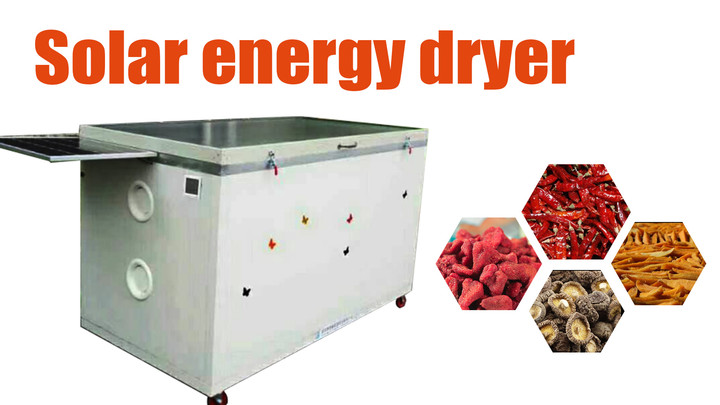 Features of solar food dryer
Easy to install. The solar food dryer has a simple structure, so it is easy to install and dismantle.
Small footprint.
High efficiency and energy saving: the machine can absorb a lot of heat in the air without consuming electricity. Compared with coal-fired, oil-fired, and gas-fired drying equipment, it can save operation costs.
Environmental protection and no pollution. The solar drying machine does not have any combustion products or emissions. Therefore, it fully complies with food hygiene standards and is an environmentally friendly product for sustainable development.
Safe and reliable operation: the operation of the whole system without the traditional dryer (fuel oil, gas, or electric heating) may exist in flammable, explosive, poisoning, short circuit, and other dangers, is a safe and reliable fully enclosed drying system.
Long service life and low maintenance cost.
Intelligent control. The temperature can be controlled and adjusted automatically by the intelligent temperature controller. The operating temperature range is adjustable between 30-90 degrees
The high degree of intelligence. The automatic thermostat control device can work continuously for 24 hours.
Wide range of applications. Solar food dryer can be widely used in food, chemical, pharmaceutical, paper, leather, wood, agricultural and sideline products, and other industries.
Summary
In summary, the solar dryer for food processing has many advantages. If you are interested in this machine, please feel free to contact us and we will reply to you as soon as possible.